Even here in New England, where the sun isn't exactly shining all year round, taking care of your lawn is a year round task. While the cold winter months aren't the busiest time of year for homeowners, there are still steps you can be taking to ensure your lawn is looking fresh and ready to soak up that spring sun and air. We showed you how to winterize your lawn, now it's time to learn what to do in the winter. Here is a list of tips to consider:
Limit Lawn Traffic
Most people assume that their grass goes dormant in the winter underneath the snow and ice. While this is true, limiting walking on top of it can protect the grass plant crowns from damage. A moderate amount of traffic is okay but a heavily worn trail is less likely to be as green as the rest of your lawn, causing patches. Also try to avoid parking your car or snowmobile on a normally grassy area.
Be Careful of Ice Melters
Salt can be a game changer when it comes to melting snow and ice. It makes all our lives easier and protects us from dangerous slips and falls. Be mindful of the salt or de-icing products you are using. Make sure it is safe for your lawn. Rock salt can be very dangerous to your lawn's health.
Watch For Extreme Conditions
Winters in Massachusetts can be unpredictable. Your lawn is built to withstand even the harshest of winters but mediating any extensive exposure to ice can be harmful. Don't be afraid to chisel off excess ice that may be exposed to a low area of your lawn.
Time to Clean and Prep the Tools
Winter is a great time to sharpen your mower blades, clean and wipe down your lawn equipment after a hard year of work. If something is beyond your expertise, repair shops are much less busy in the winter months.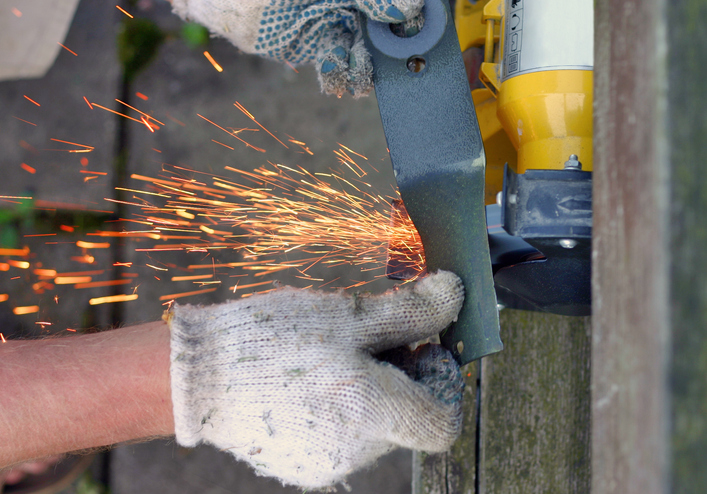 Test your Soil
If you can catch a warm (ish) day in the winter, seize the moment and test the soil. Then you can make a plan of attack and be ready for the spring season!
---
Winter is not normally a time for us in New England to worry about lawn care. Most of us are concerned about shoveling snow and melting ice. But if you take these steps during the cold months, your future self will thank you when the weather inevitably warms up. It can give you piece of mind while you are building snowmen with the family. Contact us at New England Lawn Care in Westfield, Massachusetts and we can help assess and fix your lawn and put you on the path to success for years to come.